Quick start your IT career
From the best software trainers in Bangalore
Leading Software Training Institute in Bangalore
We've exceled our experience in a wide range of courses to bring valuable insights and provide our students.
Snowflake is a modern data warehouse for large-scale data analytics. It allows organizations to store and analyze large amounts of structured and semi-structured data. It can be used for a variety of purposes, such as data warehousing and business intelligence (BI).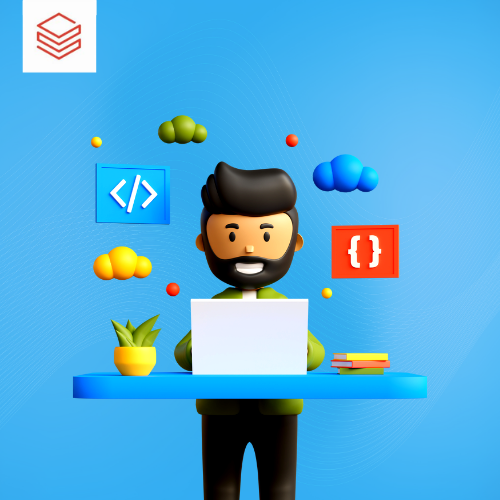 Azure Data Factory is a cloud-based data integration service. It allows users to create, schedule, and manage data integration workflows. ADF Provides a single platform for managing data integration pipelines, including data ingestion, transformation, and output.
AWS DevOps is a set of practices and tools that helps organizations develop, deploy, and operate applications and services at scale on the AWS cloud. It combines the principles and practices of DevOps with the services and capabilities provided by the AWS cloud.
Azure DevOps is an integrated set of cloud-based developer services for managing and building your software releases. It provides a suite of tools to automate various stages of the software development life cycle, such as code builds, testing, and deployment.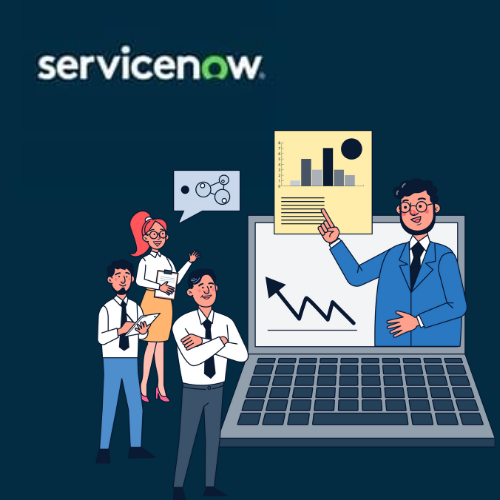 ServiceNow Admin is responsible for managing, configuring, and maintaining the ServiceNow platform, which is a cloud-based IT service management (ITSM) tool used to manage IT services and operations.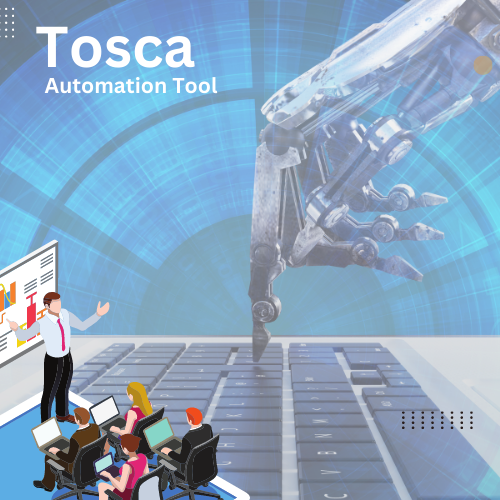 Tosca is a software testing tool that automates the testing process. It helps to improve the efficiency and accuracy of software testing by automating repetitive tasks. It supports multiple testing types such as functional, regression, and performance testing.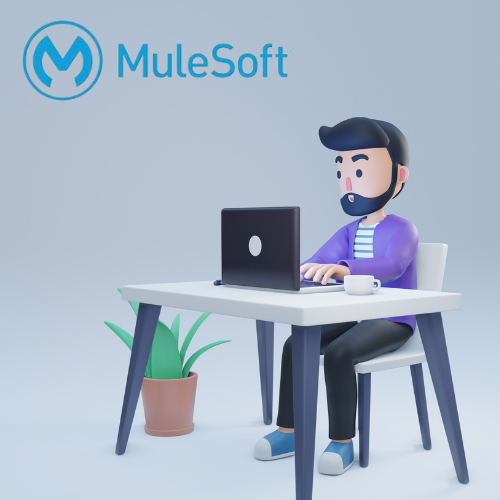 Mulesoft is a platform for building, deploying, and managing application integrations. It provides a unified approach to connecting applications, data, and devices. It uses APIs (Application Programming Interfaces) to enable communication between different software systems.
Java is a high-level, object-oriented programming language known for its "write once, run anywhere" capability. It is used to create dynamic websites and web applications using technologies such as JavaServer Pages (JSP), Servlets, and JavaServer Faces (JSF).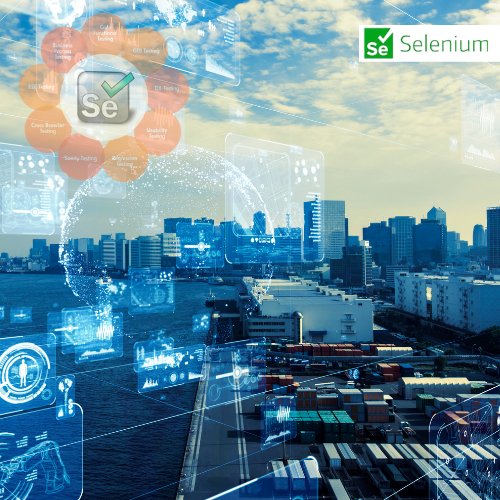 Selenium is an open-source software suite for automating web browsers was originally developed for testing web applications. It is widely used in software development and testing, as it provides a simple and powerful way to validate web applications and ensure their functionality and quality.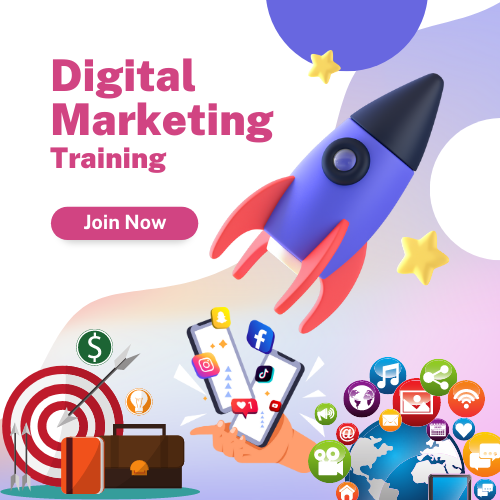 Digital Marketing refers to the use of digital channels, such as search engines, social media, email, and websites to promote products or services. It helps businesses to create brand awareness, connect with their target audience in a more personalized and engaging way by using various digital channels.
It is a long established fact that a reader will be distracted.
Classroom Training
Our classroom training provides you with an in-class experience while letting you interact with our experts to get their personal advice, one-on-one doubt clarification, and discuss new ideas with your peers and colleagues. 
Online Training
We offer online training classes via an e-learning platform conducted by our experts. This training mode allows our students to attend the class anywhere at their convenience. You can learn high-demand new skills from our experts through our online training mode.  
Corporate Training
D Turtle Academy also offers corporate training along with classroom and online training that is perfectly structured and entirely focused on your corporate needs. 
Weekend Training
Our weekend batches are mostly conducted for doubt clarification as per our student's request. The training is done in a classroom setting also online where the participants are provided with real-time examples, exercises, and hands-on experience. 
Project Training
We provide all our trainees with real-time live projects to work on. This will help them to increase their skills and knowledge of what they learn in the class from our industry experts both theoretically and practically.
Prerecorded Videos
Our Self-learning videos are live classroom recordings with practical and real-time projects. You can learn at your own convenient time and pace through high-quality videos created by our industry experts.  
D Turtle Academy is a leading software training institute in Bangalore, known for its excellent training staff and coaching services. By providing various courses D Turtle Academy helps individuals and organizations based on their requirements with practical and theoretical concepts.
With new-age training concepts, we understand the constantly changing market requirements of the IT and business industries. Keeping the emerging market requirement in mind, we offer a wide range of courses in different fields like software, marketing, business, computers, as well as arising technologies.
We offer various types of courses from beginner to advanced for freshers and working professionals ensuring that we meet their requirements. Our trainers are real-time experts in their particular domain with 12+ years of experience and have an impeccable record of training students, professionals, and corporates.
All our course curriculum is customized by our experts that are up-to-date and job oriented as we offer guaranteed placement assistance to all our students after they complete the training, by providing a multitude of aspects that include mock interviews, resume preparation, mock tests, career counseling, and much more. 
All the courses we offer at D Turtle Academy come with a course completion certificate that is accepted by companies worldwide with lifetime validity. 
We just don't train our students, we aim to make them professionals in their respective fields with our continued guidance and support. Enroll with D Turtle Academy to get the best training experience from expert industry professionals to build a lucrative career.
We've exceled our experience in a wide range of courses to bring valuable insights and provide our students.
IT Professionals as Trainers
At D Turtle Academy all our trainers have 12+ years of real-time industry experience and are passionate about training, certified, qualified, and backed up by decades of rich industry experience in their respective domains.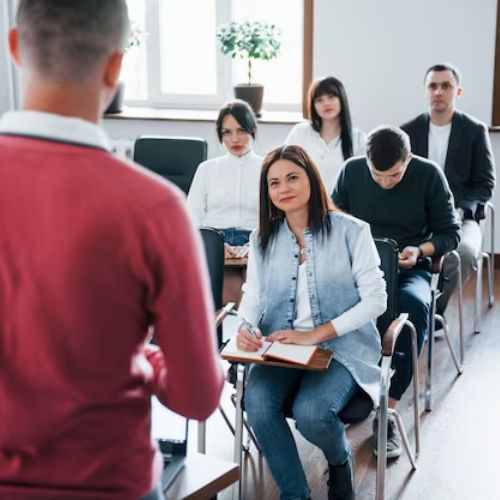 Post Training Support
We also help our students by providing post training support to assist them with their career needs. Our support team and experts guide them continuously with their doubts and requirements in this program.
Placement Support
All our trainees get free placement support from our expert team. Our team assists them with interview preparation, resume making, mock interview, career guidance and a lot more in this program.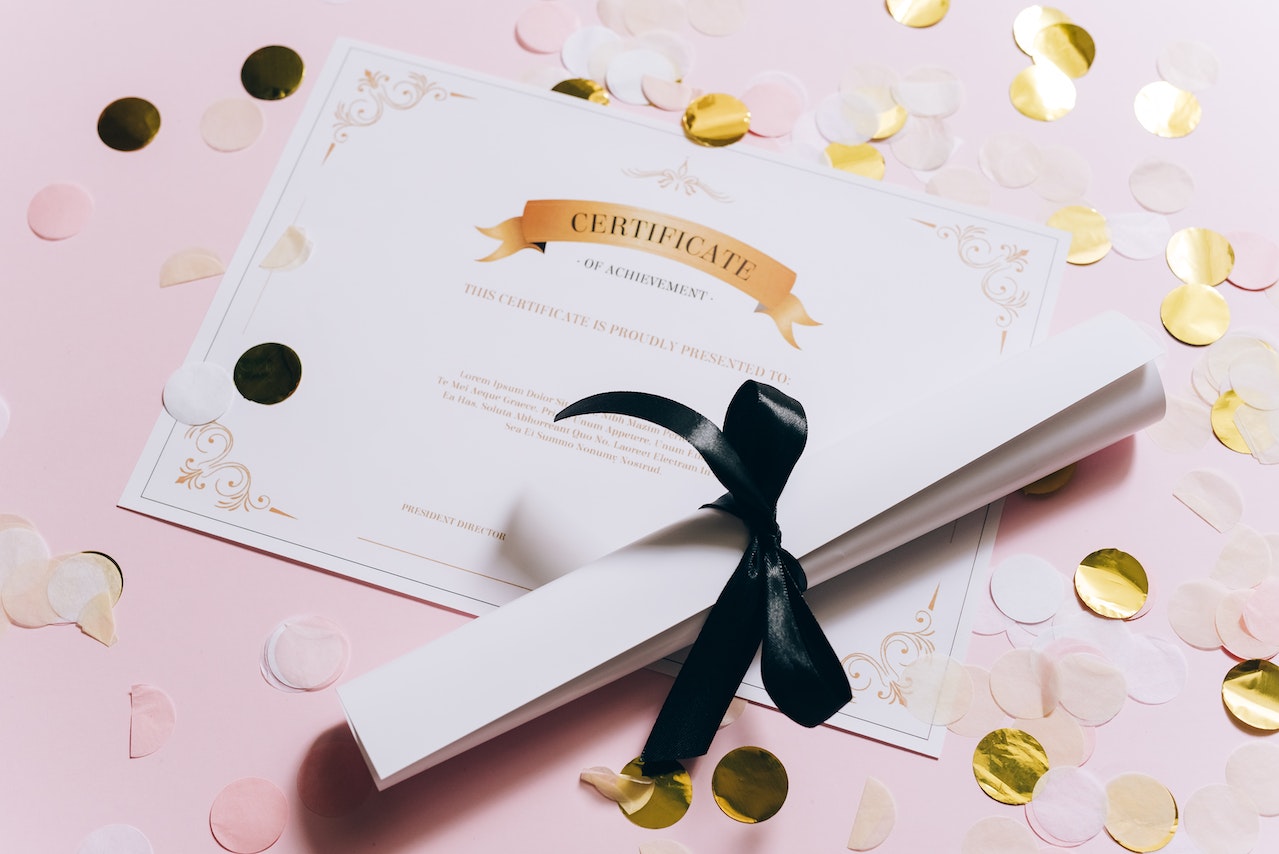 Global Certificate
We provide a course completion certificate to all our trainees after they successfully completed the course for which they have enrolled. This course completion certificate given by us comes with lifetime validity and is accepted globally.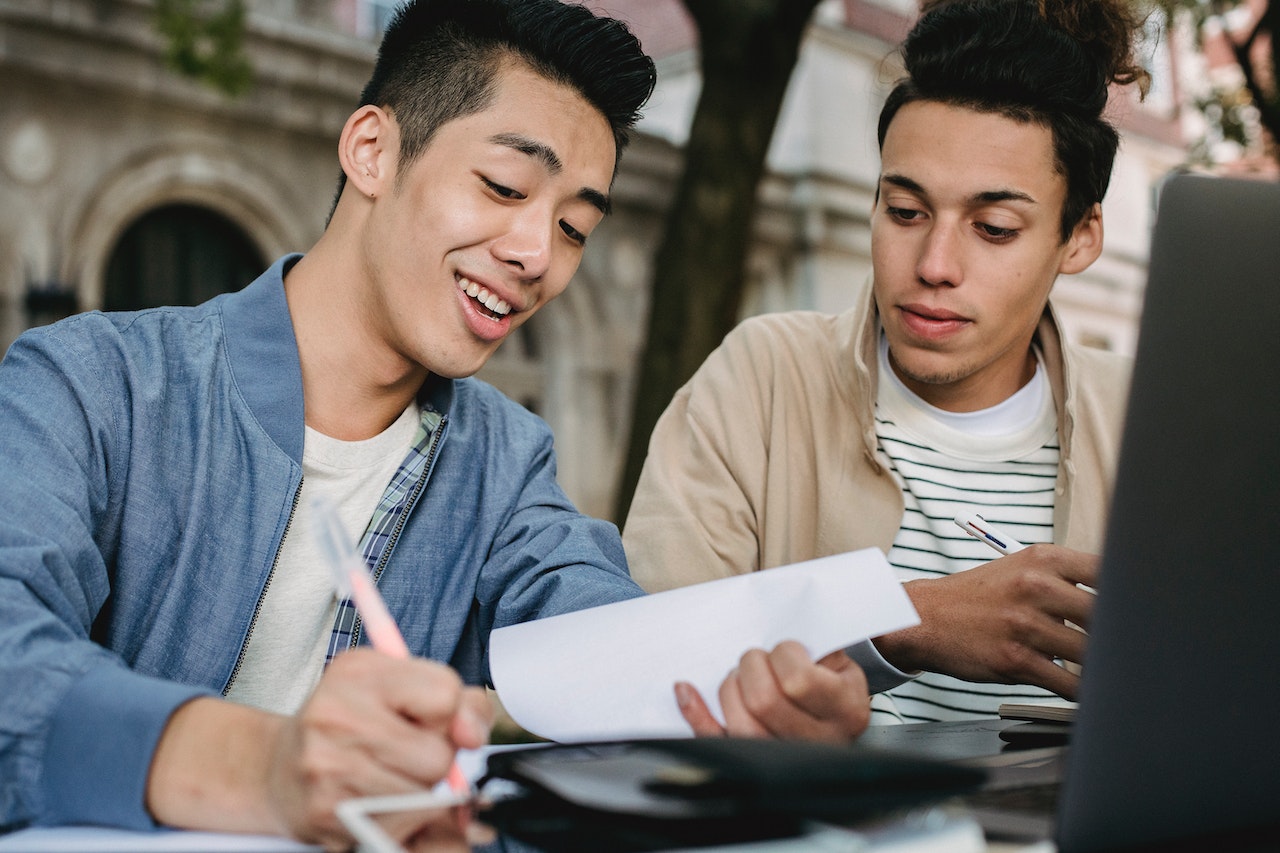 Updated Syllabus
Our expert trainers customized all our courses as per the industry's requirements and trending needs, which helps the participants to remain up-to-date in their professional careers.
Flexible Learning Mode
We provide flexible learning options for our students and working professionals. They can select any mode of training at their convenience. They can have online training, classroom training, and self-paced video training. We also provide training for corporate clients.
I took an online training course on Mulesoft, and the training was excellent at D turtle academy. My trainer was excellent and supportive. I highly recommend this institute in Bangalore for any software training because as per my research the course fees are very affordable and the quality of training they are providing is the best.
It was a wonderful experience to learn Azure DevOps course from D Turtle Academy in Bangalore. This is the best institute that provides software courses in Bangalore. The trainer has taught me all the concepts in a easy way by giving practical example. The placement team helped me so much with my interview preparation.
D Turtle Academy is the best if anybody is looking to enroll the online ADF training in Bangalore. They provide all the things related to starting from your training, assignments, real-time projects to work on, placement assistance, even after the training is over they will guide you with their post training support and suggest the right job opportunities. I would like to thank my trainer and the entire placement support team for their support.
It has been a wonderful experience joining D Turtle Academy's Azure DevOps course and taking the course here is one of the best decisions ever. The learning environment here is so good and professional. The trainer provides multiple real-world examples while explaining the topics which helped me to improve my skills and learn the concepts in an easy way. Thanks to D Turtle Academy.
I enrolled into D Turtle Academy's Azure Admin course through their online training option. My trainer provides a great explanation of concepts through live examples, this helped me to link the topics and understand the connection between various topics of Azure Admin. I must say this is an excellent and great learning experience. The course fees are very affordable and placement team is the best here. If anyone is searching for Azure Admin training then I will strongly suggest D turtle academy.
I would like to take up more training with D Turtle Academy in Bangalore. The trainer is very knowledgeable and explains the core concepts of the Snowflake concepts in an easy way with multiple examples. He is one of the best trainers I have ever had to date in my career. He knows the subject so well and can make anyone understand Snowflake. Excellent training methodology and services.
Why should I join D Turtle Academy?
D Turtle Academy offers world class technologies to creat career-changing opportunities for its students by offering around 30+ courses that include various fields like Software, IT, Business, Marketing and more. Our trainers are the most experienced professionals with real world training experience with the particular domain and best known for their training methods.
Can I attend a demo session before enrollment at D Turtle Academy?
Yes, we do offer free demo sessions for all of our courses. You can attend the free demo class before enrolling into the particular course you want.
Will I get a placement assistant after completion of my course?
Yes, we offer placement assistance program to all our students after they completed the training program successfully.  
Who are the trainers at D Turtle Academy?
Our trainers are BEST in their respected field with more then 12+ years of experience. They are real-time experts in their particular domain with an impeccable record of training students, professionals and corporates.
How much is the course fee at D Turtle Academy?
The course fees we provide at our institute depends on the course taken by the student. However, our course fees are very affordable and standard with no extra costs.
What are the prerequisites to join courses at D Turtle Academy?
There are no prerequisites to join our courses. Our trainers will train our students from absolute beginners to advanced level working professionals from all backgrounds.
What if I miss any class?
If you missed any class, there is no need to worry about it. You can always join our next consecutive live batches, or we can also arrange for backup training sessions.
What is the payment option you accept at D Turtle Academy?
We accept all kinds of payment modes here. Contact us to know detailed information about it. 
Will I get a refund if I don't want to continue my course?
To get a refund, you should not attend more than two demo sessions. Our team will check your eligibility to get a refund or not.
organization and provide training based on their needs.
What if I have more queries about the training program?
You can always reach out to our team via the contact details provided on our website, or you can also send us a mail to the given email address on our website. Our team will respond as soon as possible. 
Will I get proper practical training at D Turtle Academy?
We provide hands-on, real-time practical exposure for all our courses during the training program by using case studies to teach all the core concepts to our students to help them gain a revised understanding of the course.
Do you provide corporate training?
Yes, along with Online and classroom training D Turtle Academy also provides corporate training.